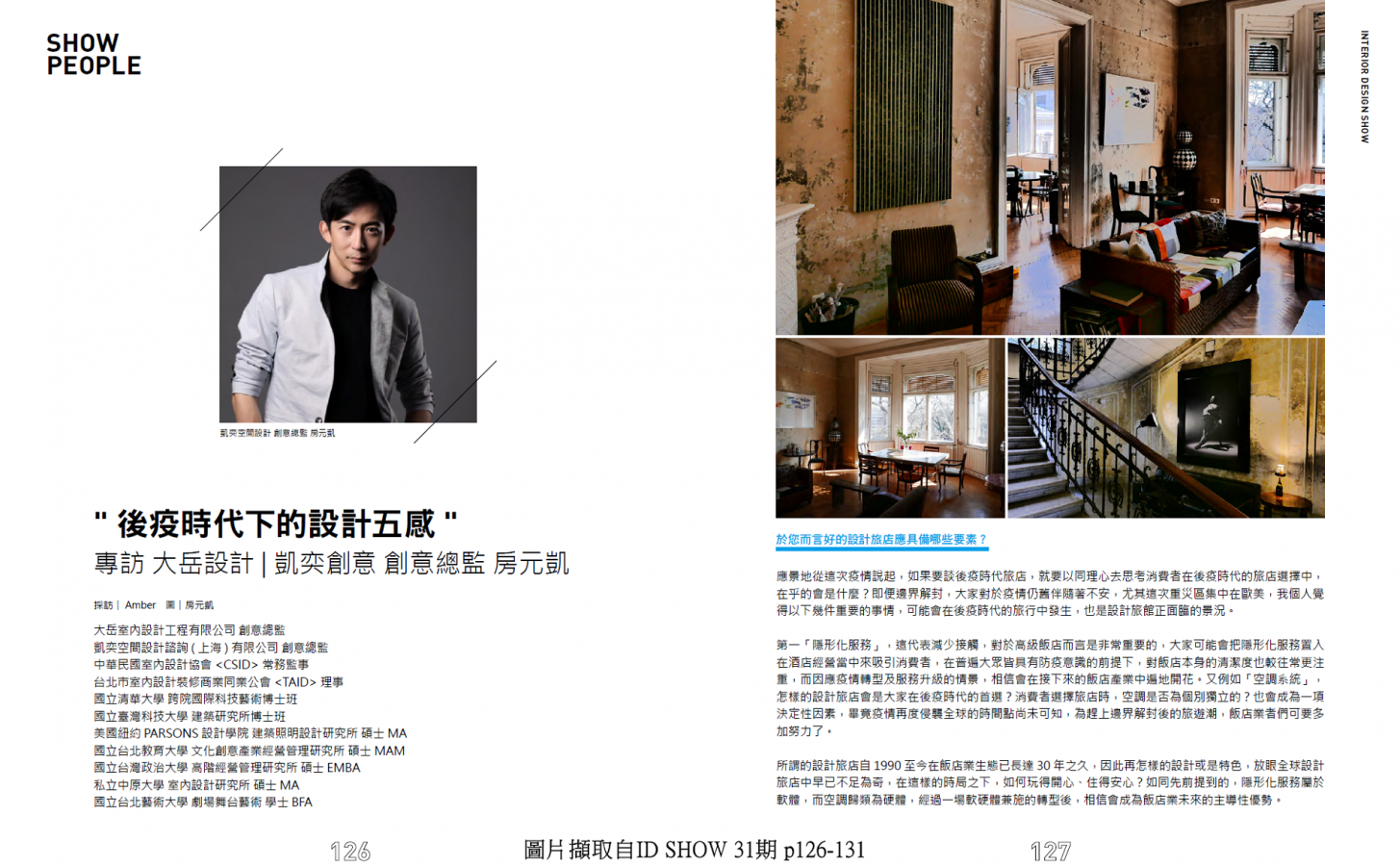 For a long time, ID SHOW magazine's highly acclaimed [Space Design] and [Focus Construction Projects] units inherited past experience and brought readers detailed reports on characteristic spaces and new architectural knowledge. In this issue of ID SHOW, the director of the room was specially invited to share a lot of experience from hotel design to development.
Speaking of hotels, our room director is very experienced in travel history! When I was young, I went to the United States to study design. After returning to China, I also regarded design as the director of the house of life ambitions. He has been walking on this path. In addition to founding a company and continuing to study for masters and doctors in domestic universities, it is like " Like the "Iron Man", he still arranges time to travel around the world, writing down everything he has seen and heard about hotel designs at home and abroad. To Therefore, I was also invited to serve as a columnist for the China Times Supplement, dedicated to introducing design hotels around the world, and was seen by the editor-in-chief of Contemporary Design Magazine. He took the initiative to contact and invite the director to write a magazine column. After writing for nearly a year and a half, I was asked by the publishing house to talk about cooperation, hoping to put the column together into a book to introduce design hotels around the world. It was also because of this opportunity that the director published his first book in his life in 2009. "Design Hotel."
The director often said that he is very grateful that what he has learned and done has been consistent. This is a blessing given by God. From the age of 18 to painting and designing, after 28 years, reading, writing, designing, and research all require perseverance and perseverance. Is it difficult to keep doing one thing in life? Dreaming is easy, living for dreams is not that simple, and it is not difficult to keep doing things.